My home schooling planning time doesn't look quite so beautiful or delicate as this picture. But it shows the love that goes into it anyway. I've linked to the blog that I got the image from for anyone who is interested in a Home School Planner (Personally, I use my computer. But just in case...)
I just wanted to share how things are going with my home school plans for the upcoming year. My plans haven't really changed from my previous posts. I have however added a few things. Well, more like several things. I found a wonderful website for my family and our style of learning. It's called
The Best Children's Books.Org
These great teachers have listed
several
books for every subject that should be taught throughout the year. They have also labeled them according to grade and ages levels. This is exactly what I have been looking for. We have a busy little family. I want to have a stack of books that I can pull from every day organized by subjects. This will make it possible for me to be able to include
the littles
in our school day.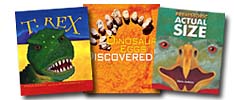 This website also gave me a clear idea of what subjects are appropriate for each age and which topics aren't. I often feel that I need to cram everything into one year. This helped me get an idea of what to teach for the next few years.
They haven't added The Classics yet. So I did find a list
HERE
that lists the classics for children. I will incorporate these as well.
So as it turns out our curriculum will be very richly "literature based." Jakob loves documentaries. So I have gone through Netflix and found plenty of great shows mostly about science and history. I will also show him the videos based on books after we finish the books. I think it should be a lot of fun. Jakob has watched me looking at the books and he's very excited to get started! My next step is to find out what books my libraries have and don't have, what they'll order, and what they won't. So I still have a lot to do. But I'm getting excited!